Sleep Apnea Devices And Supplies
Lehan's Medical Supplies is Your One-Stop-Shop for Medical Equipment

Fast, Powerful Results
Lehan's Medical in Rockford is your trusted provider of medical supplies, delivering affordably powerful results for clients across Illinois. Our team has the experience and training to ensure you start your sleep therapy on the right foot. We can help you find the right size, shape, and style to achieve a full night's rest.

OUR MEDICAL SUPPLY STORE PROVIDES A FULL RANGE OF SLEEP APNEA SUPPLIES:
CPAP HEADGEAR
TUBING
FILTERS
HUMIDIFIERS
CHIN STRIPS
CLEANERS
BIPAP OPTION
Sleep Apnea Devices And Supplies
At Lehan's in Rockford and Freeport, we understand how challenging it can be to reach your sleep therapy goals, especially if you've been diagnosed with obstructive sleep apnea and are new to the equipment. When you come to Lehan's, our medical supply professionals will work closely with you and your physician to fully understand your medical needs before suggesting the best sleep apnea device and supplies for you, as well as a variety of other medical devices.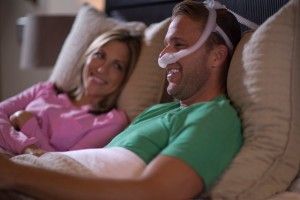 CPAP MACHINES
Also known as Continuous Positive Airway Pressure, CPAP machines are among the most popular and effective treatment options for individuals suffering from a sleep disorder or sleep apnea. A CPAP mask is placed over a patient's nose and mouth and delivers a constant stream of air flow to the throat, where tissues are likely to collapse during sleep. While CPAP machines come in a variety of shapes, sizes, and air pressure, our medical supply experts will work with your primary physician to determine which CPAP machine is best for you.
BIPAP MACHINES
BiPAP machines are very similar to CPAP machines and provide a non-invasive form of therapy for patients suffering from sleep apnea or a sleep disorder. Also referred to as Bilevel Positive Airway Pressure, BiPAP machines provide patients with a little more variety and flexibility. While CPAP machines are set to one constant singular pressure, BiPAP devices can be set to provide two types of pressure settings: the prescribed pressure for inhalation and a lower pressure for exhalation.
SUPPLY REPLENISHMENT
Regular cleaning and supply replacement is essential when it comes to caring for your sleep apnea machine and reaching your sleep therapy goals. Lehan's offers a resupply program to clients that automatically alerts them when their medical supplies are due for a reorder or cleaning, helping them stay compliant and healthy.
New to sleep therapy? No problem – we are here to help. You can email us at respiratory@lehandrugs.com at any time to speak with one of our respiratory therapist who can walk you through the initial equipment setup process. Typically, this involves:
Patient or physician faxes prescription and supporting documentation (sleep study, office notes, etc.) to Lehan's at 866-509-3169.
Lehan's verifies patient insurance benefits, including out of pocket cost estimates, and communicates this information to the patient.
Lehan's initiates any prior authorization process required by insurance (if applicable).
Lehan's schedules appointment with the patient for instructions and dispensing of equipment.
Suspect that you may have sleep apnea? We can refer you to area physicians for help.